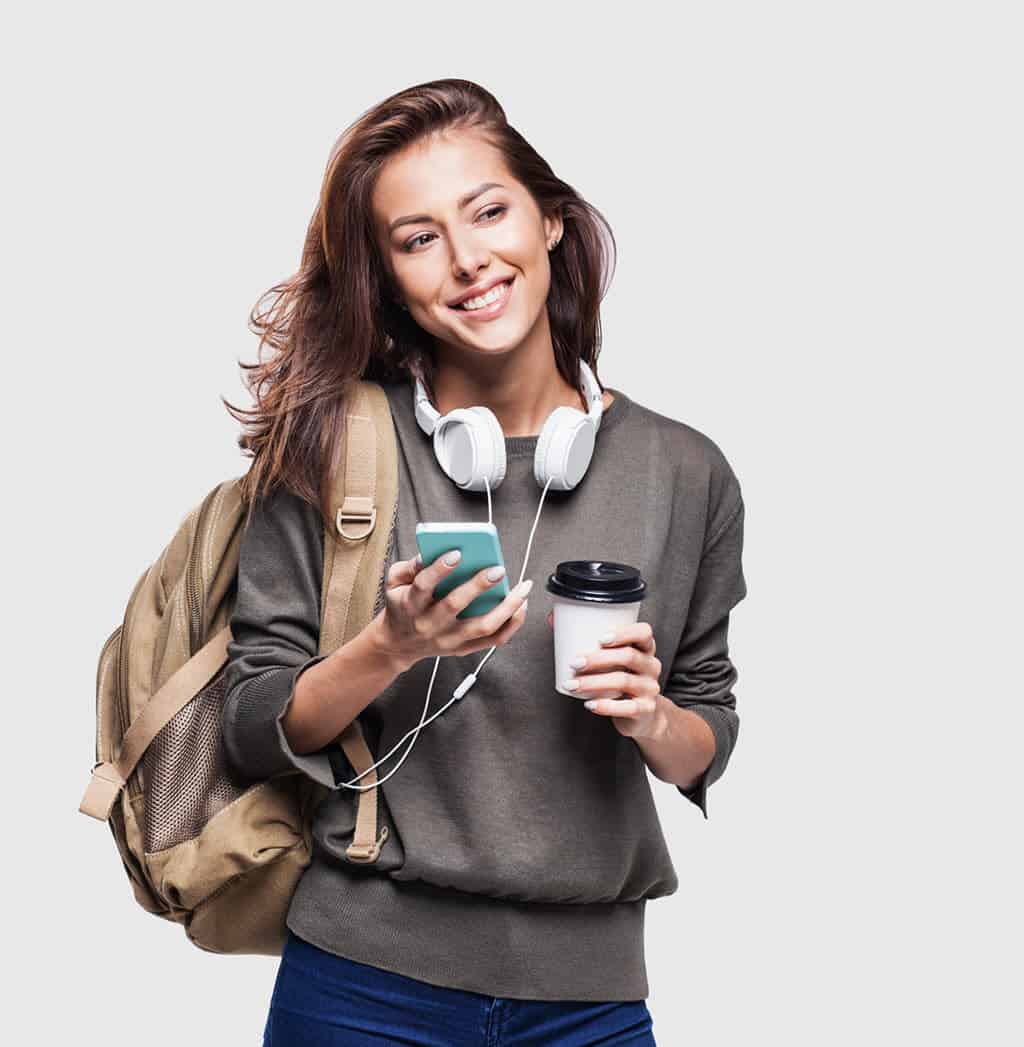 Here's how to choose the best EDC backpack that's a perfect fit for your style, is comfortable enough to wear all day, and holds all of your most essential items – from your camera gear to your water bottle.
Whether you are someone who lives in a more rural area and explores the surroundings or a person that resides in a more urban environment, there are a few essential items that everyone should carry in their everyday carry bag in case of emergency.
Some of these everyday carry items include a wallet, keys, cell phone, flashlight, folding knife, some type of tools, free survival gear and a first aid kit and dozens of other must-have items found on this day hike checklist.
With so many backpacks to choose from, it can be overwhelming trying to find the best best EDC backpack available.
That's why we've come up with a guide that can aid you in your search for the perfect EDC backpack, also known as an Everyday Carry backpack.
Each of these different components can help you find the best EDC pack.
How Much Will You Pay For An EDC Backpack?
Prices for EDC backpacks can vary wildly depending on which brand you are looking at.
A typical Everyday Carry with the usual water bottle pockets, adjustable shoulder straps and a decent sized main compartment will cost you anywhere from $40 to $80. Meanwhile the prices for some of the best edc backpacks, with extras like a fleece lined laptop sleeve, hip belt, removable sternum strap and many easy access mesh pockets, can reach up to nearly $400.
If you can afford it, try finding an everyday backpack in at least the more mid-priced range, anywhere from $80 to about $120. It won't bankrupt you, and you're guaranteed to get something of higher quality.
Durability
An EDC backpack is an investment, so you want it to last you years before it begins to break apart. You want the backpack to be as durable as possible.
For durability, you will want to buy a backpack made from the best materials. The two strongest ones that are most commonly used are ballistic nylon and leather, although leather backpacks do tend to be a little bit pricier (and heavier).
Also, be on the lookout for YKK-grade zippers, which don't break easily. This is especially important if you're getting a laptop backpack with lockable zippers.
Comfort
Studies have shown that backpacks can cause major stress on the spine, especially for children.
An easy way to combat this potential problem is by purchasing the most comfortable EDC pack you can afford.
Keep an eye out for padded straps that limit the strain on your back, a contoured or padded back panel that fits the shape of your lower back, a sternum strap, and a padded hip belt, which places more of the bag's weight on your leg muscles.
Style/Size
In this sense, the word "style" doesn't mean whether or not your edc backpack is fashionable. Similar to durability, it's all about the materials.
Consider getting an everyday backpack that has completely waterproof material inside of it so that it will protect any small electronics you pack.
Also, consider getting a model with compression straps, to make sure that it will keep the items you are carrying secure so that they don't fall loose as you walk or run.
The size of your everyday backpack is also crucial. Be sure that it is the right fit for your torso length. Your torso length will usually vary depending in part on your sex. Typically, women have longer torsos than men.
If you carry a computer, you may want a specialty EDC backpack with a padded laptop sleeve or a separate laptop compartment. Or a camera backpack if you carry camera gear.
EDC Backpack Final Thoughts
It's important to remember all of these aspects when choosing the EDC backpack that is right for you. Price, durability, comfort, and style should all be considered before you make a purchase.
Remember to keep all of these factors in mind as you sort through potential candidates for your everyday carry bag. Doing so will help make your ultimate decision easier.
Is there an EDC backpack feature that you value more than others? Has a particular brand or type of everyday carry backpack been the most reliable for you in the past? Tips about your favorite backpack features?
Comment below and let us know!
And be sure to check out our best tactical backpack article for out top 4 tactical backpack recommendations.